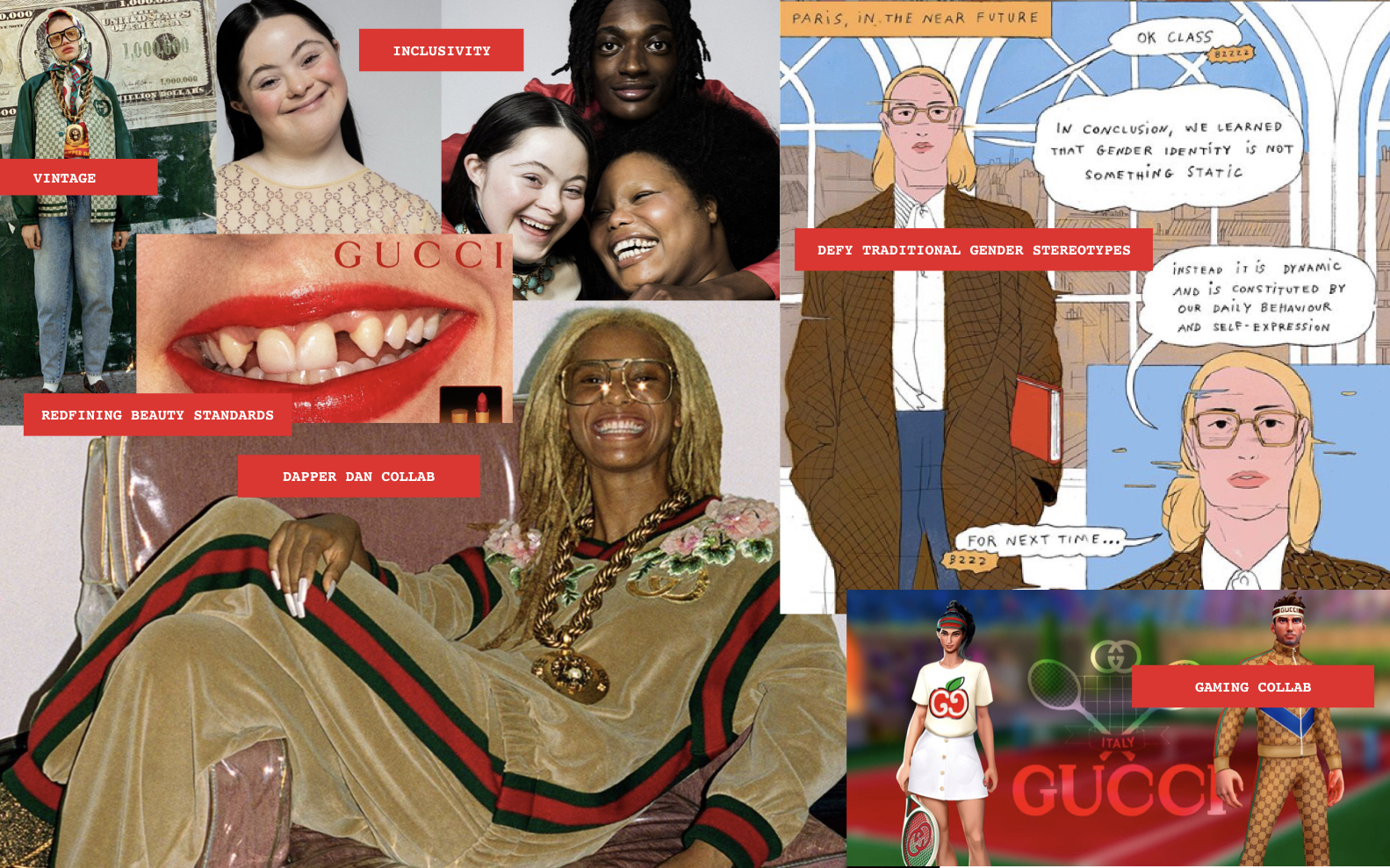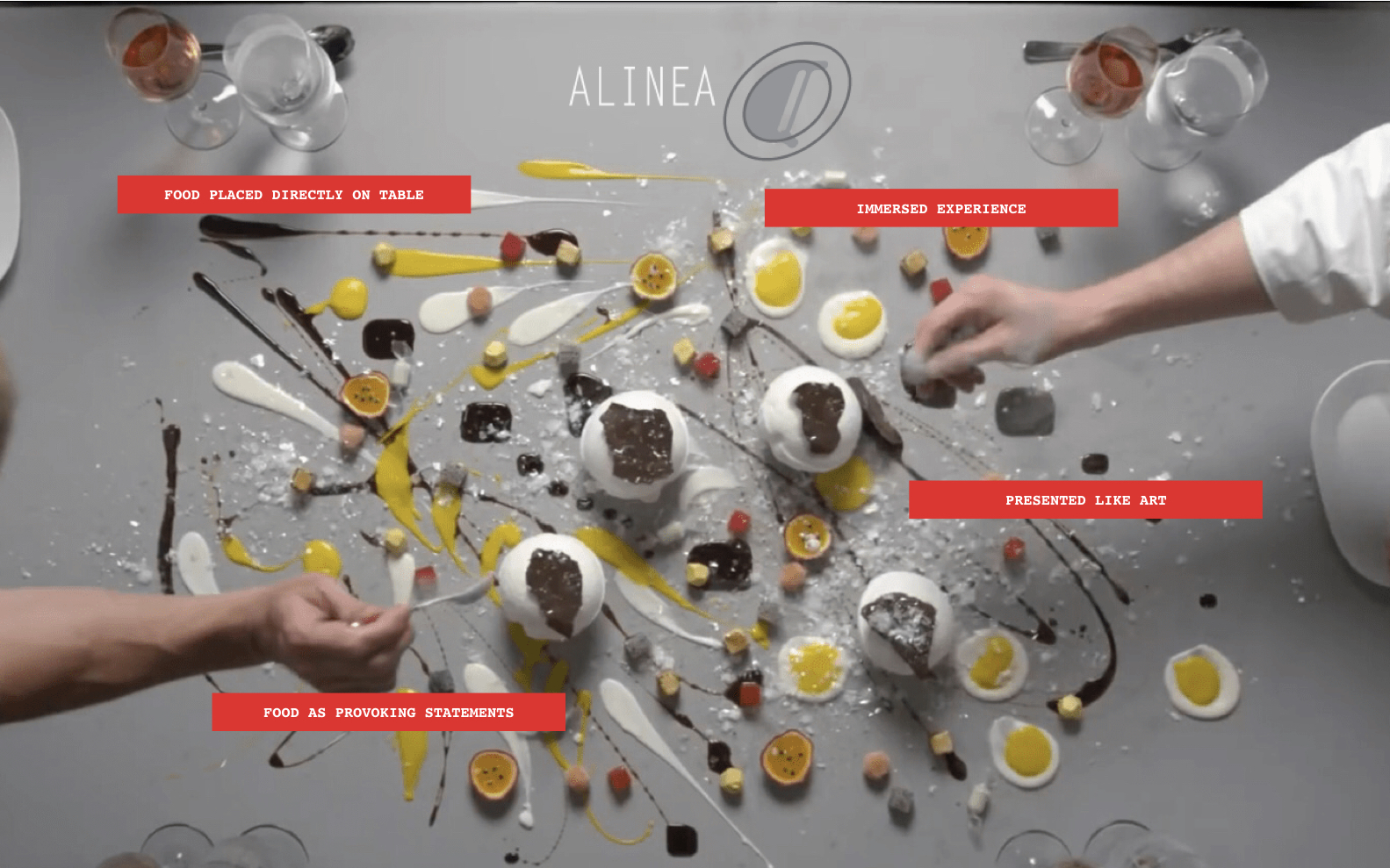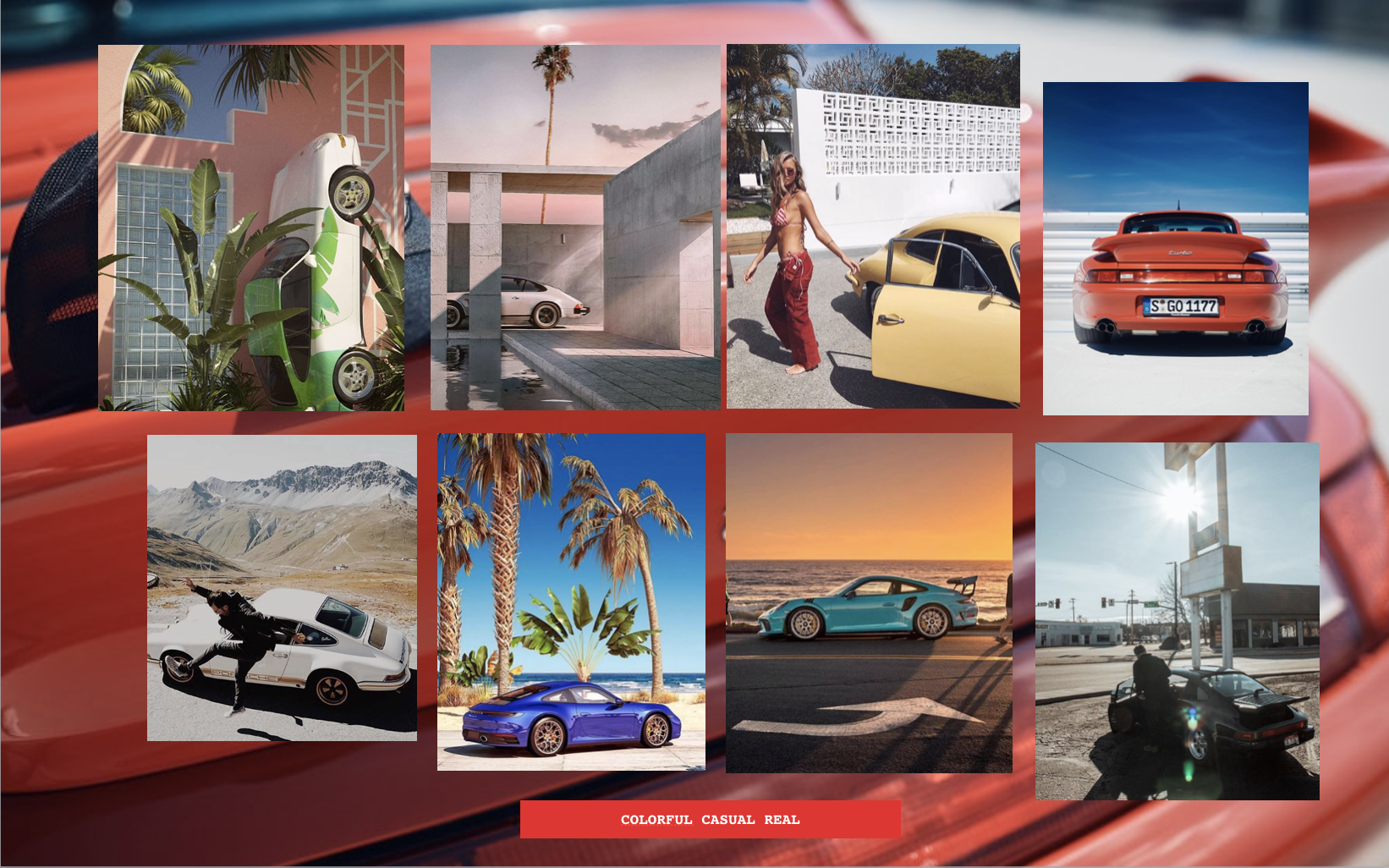 My first task was to do a deep dive into "New Luxury" and define what it meant in its all trajectories, everything from fashion brands to lifestyle and even food.
The world of Wunderbar became the chosen route and embodied the idea to put Porsche in a new territory: a wonderful playful world.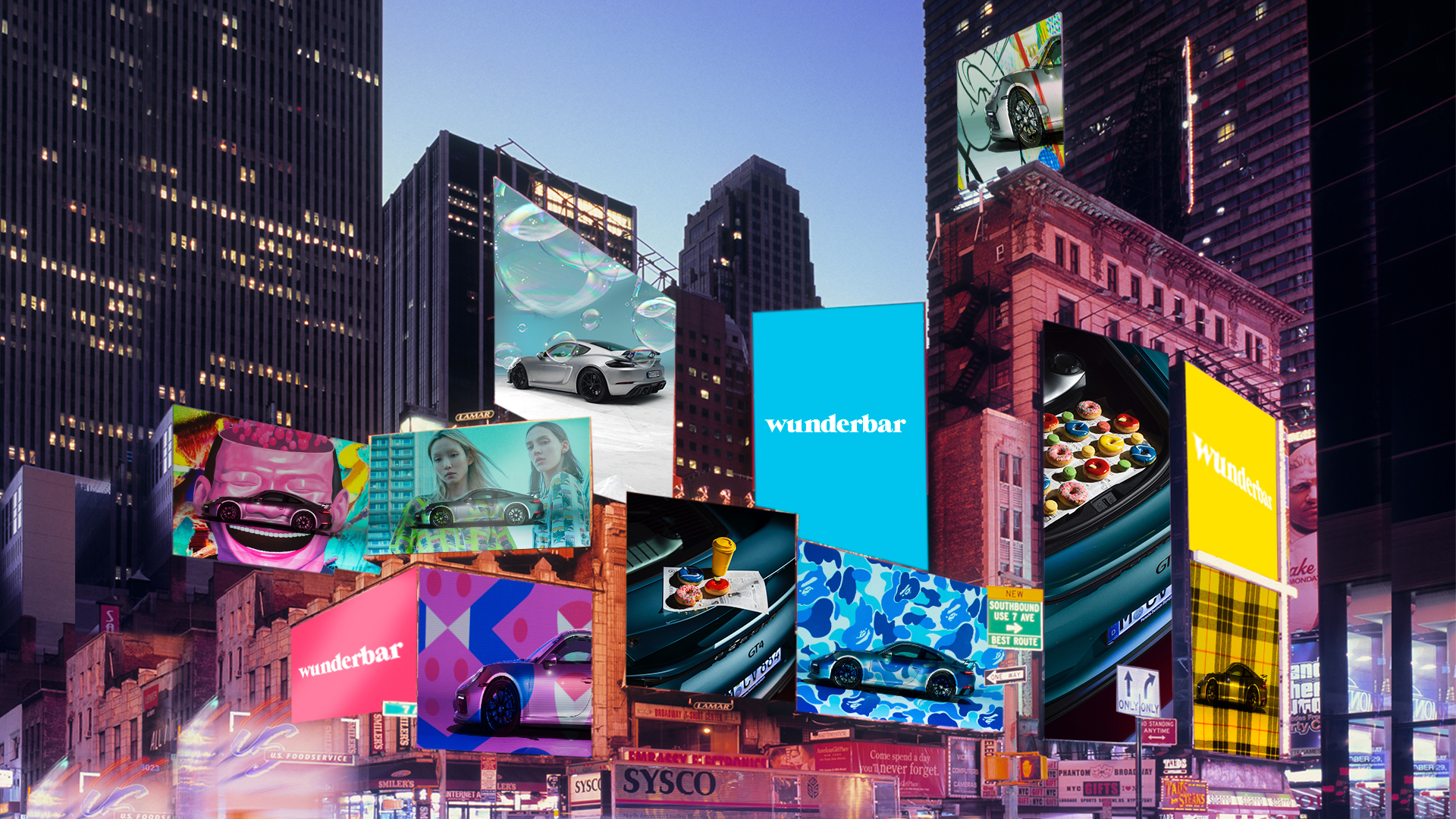 A playful world always invites limitless possibilities so it was a challenge to come up with ways the concept could be envisioned but still feel consistent.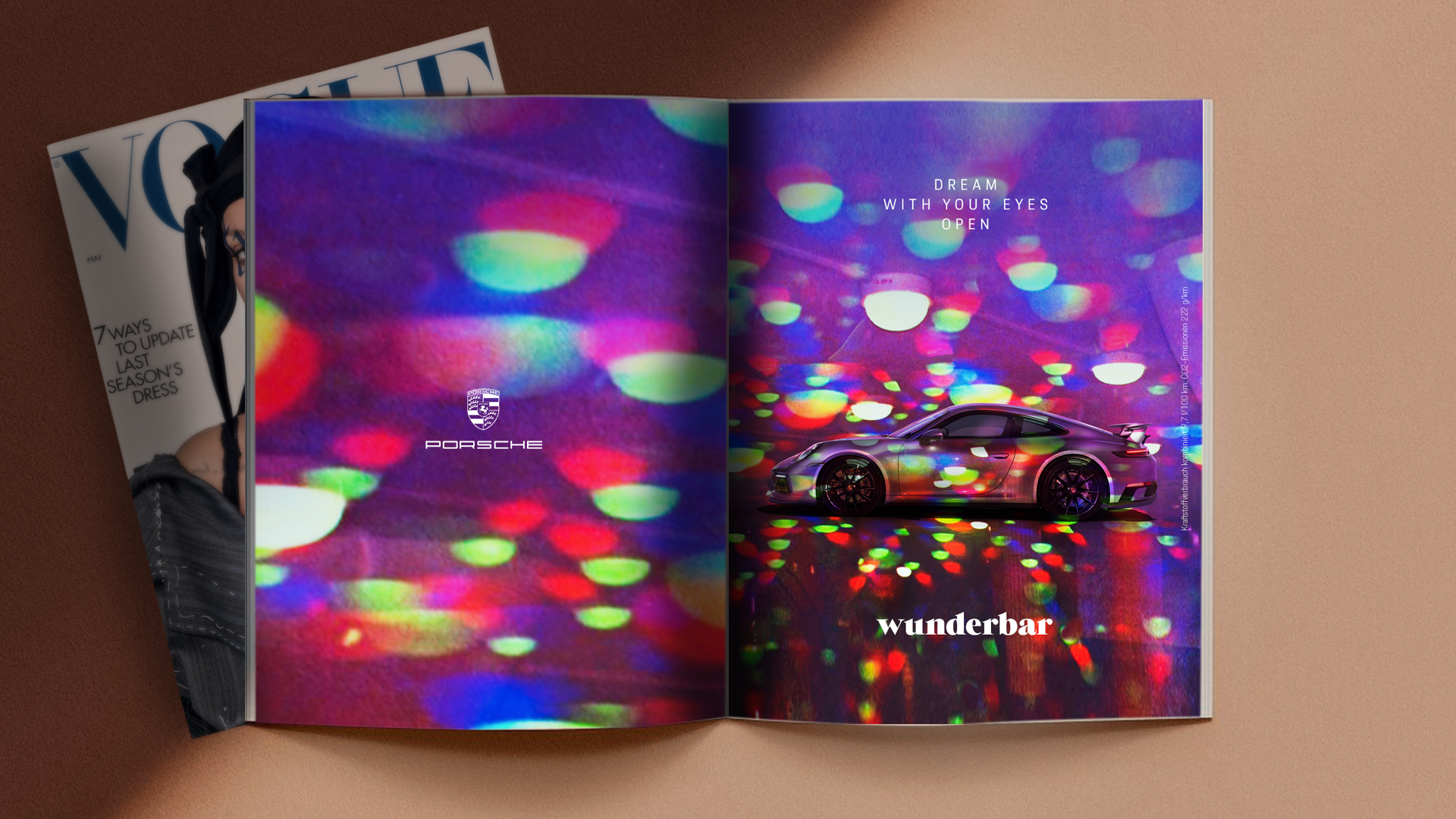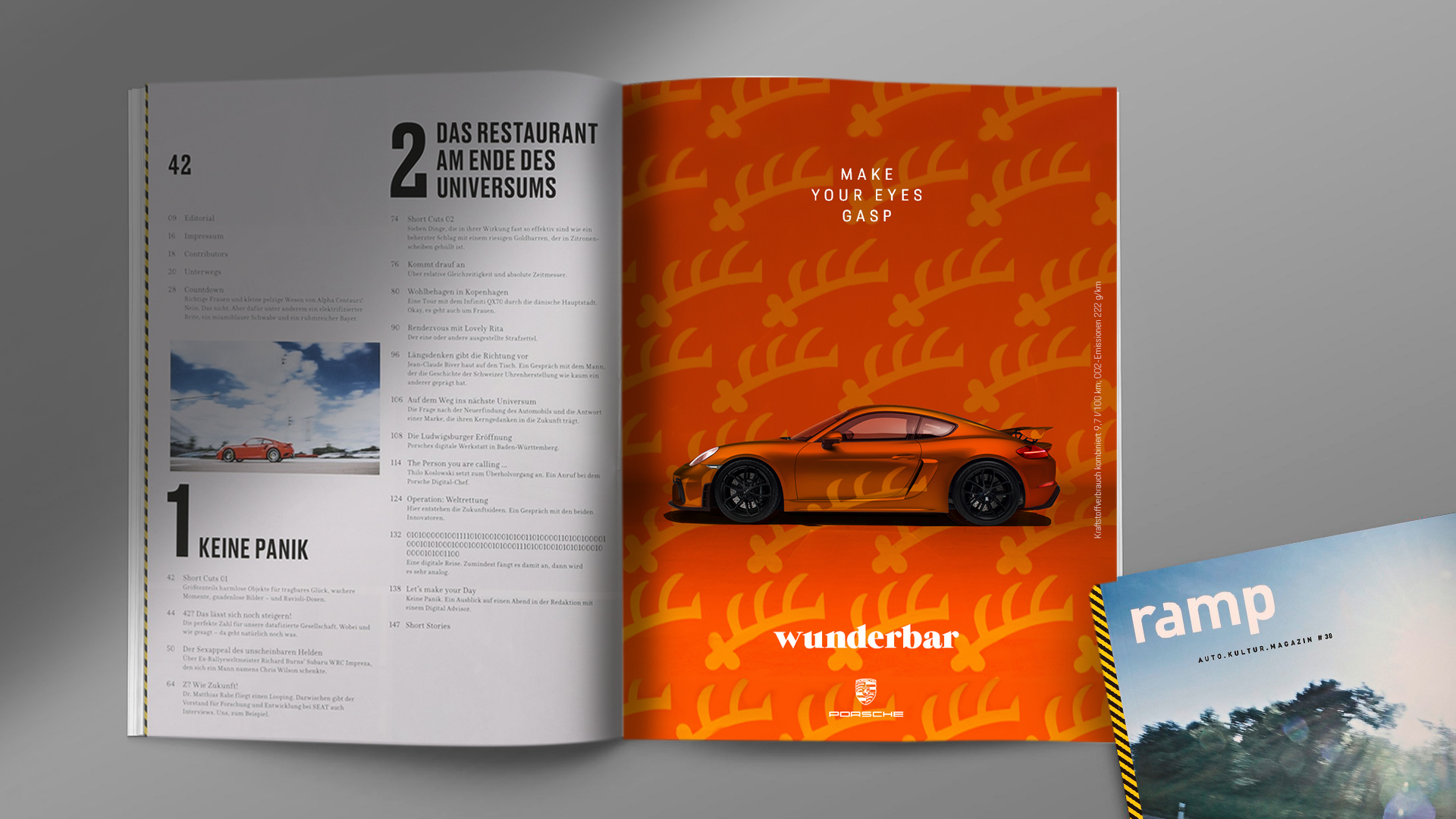 A core graphic element was the patterns projected on the cars which were my major responsibility. We wanted to explore different patterns one wouldn't necessarily associate Porsche with. Sometimes we borrowed elements from the logo itself and created a new abstract pattern.
These are just a few examples of many explorations of how we decided to visualize the print ads.